Client Diary has recently added a recurring booking tool. This will allow you to schedule your clients in for future bookings with ease. No more copy / pasting bookings or creating bookings one by one!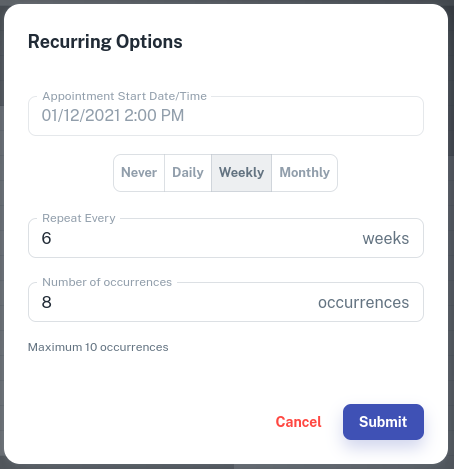 You can do things like "every 6 weeks for the next 10 weeks" or "Once a month for 5 months". It's highly flexible. All you need to do is select a booking, then select the recurring button and you're good to go.
To learn more, just click the button below.
As usual, thank you for your feedback to help create these great tools and please keep them coming. Client Diary grows exclusively from feedback from our users and we love to hear your ideas.
Kind regards,
The Client Diary Team