You can now head to the app store and download the latest version of Client Diary on your iPhone or iPad.
This version has the complete Client Diary in place, from reports to marketing and more.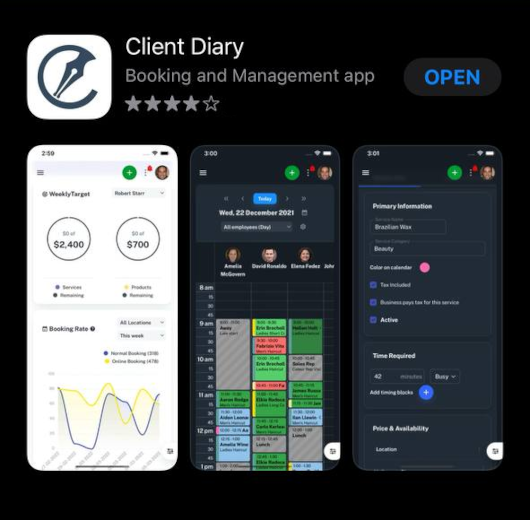 (Those with Android devices, please be patient, we're not far off launching that also. Watch this space as we'll announce its launch soon.)
If you already have the app on your Apple device:
▪ Simply tap the button above to open the app store to update your Client Diary.
If you don't have the app on your Apple device:
▪ Tap the link above to be taken to the app store so you can install Client Diary.
We are sure you're going to love this new release! We've worked hard to bring you what is the most complete Client Diary experience on mobile yet.
As usual, we'd love to hear your feedback as you use the new system.
Enjoy!
The Client Diary Team