The dashboard is a great way to at see at a glace what is happening in your business, though you may want to limit what your employees can see.
This can be done by:
Selecting the Account Menu
Click on the Security Tab
Press Employee Security Groups
Select which Group you would like the change
Edit the Options Available

These steps assume you have set up Security Groups, if not have a look at this.
By now toggling the options in the Security Groups, you are able to blur out what is viewable when different team members log in.
Toggling the Weekly Target or Staff Capacity will make it unable to for the team member to view other staff.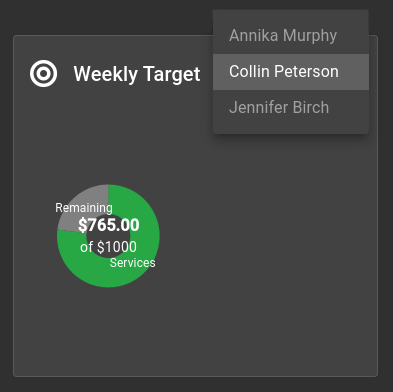 Toggling the Booking Rate and Cancellation rate will now make the graphs unable to be read.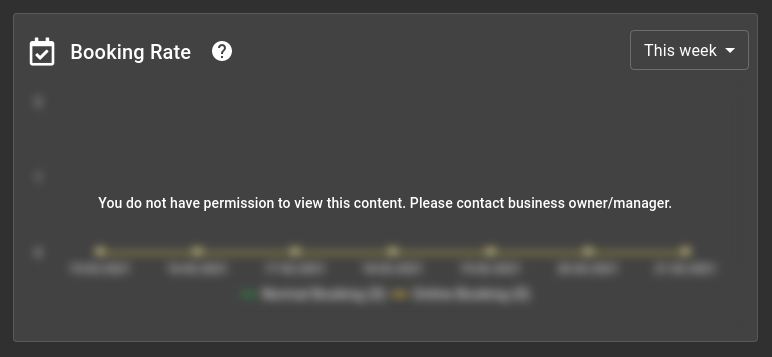 For more information on the Dashboard items, please see our Dashboard Overview.