If a client doesn't turn up and doesn't let you know then they're considered a No Show client. Client Diary can mark them as such to alert you of regular No Show clients in the future.
Open Calendar to the appropriate date
Select the Appointment in the calendar. This makes the context slider appear.
Press the Client Did Not Show button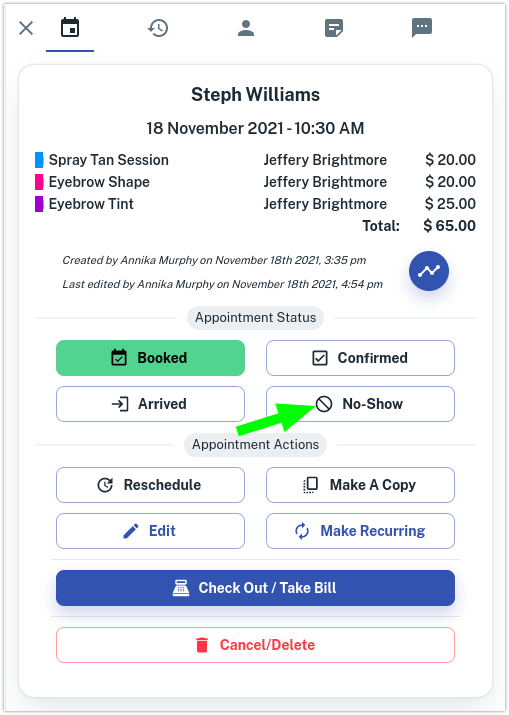 If the client had paid a deposit and you would like to zero the deposit to claim it as a fee, please follow this to receive further information.