Client Diary has a new marketing tool! It's super adjustable, simple to setup and flexible with what it can do.
It's called "Review & Feedback", but it's so very much more than that.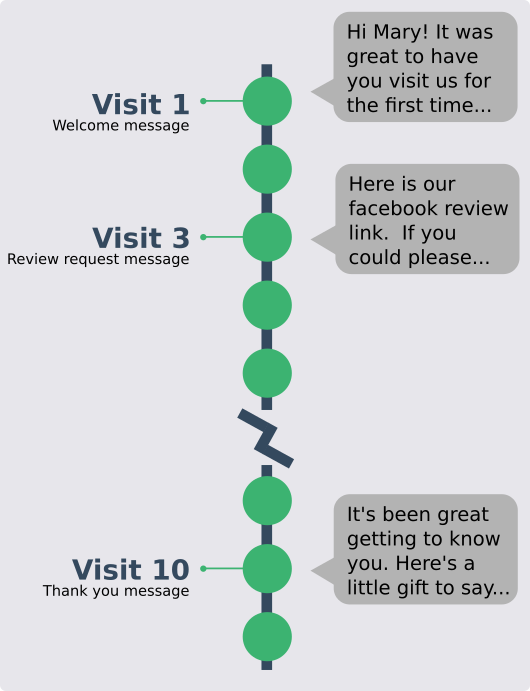 You can now progressively send ANY marketing to clients after a certain number of visits.
For example, you might:
▪ After 2 visits send a thank you.
▪ After 5 visits ask for an online review.
▪ After 9 visits say thanks with a small voucher.
All the settings are adjustable. Set the number of visits and change the message. It can be used in so many ways.
Keep your clients engaged exactly at the rate you want, with the exact message you want.
Guide your clients with incentives, ask for reviews, ask for feedback, provide gratitude and more.
I want to setup reviews / feedback! Show me how.
As always, this is directly from user feedback. We were very excited to add this great addition. Be sure to keep your ideas coming in, we love to hear them.
Make the most of this automated feedback / review tool. We'll be excited to see how your business will be using it!
Best regards,
The Client Diary Team!